0 items in the shopping cart
---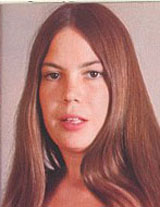 Laura Lynnwood-p
Buxom brunette with medium length straight hair. One of the most popular models throughout the 70s she appeared in scores of titles often as Cover Girl and/or CF.
The name Laura Lynnwood is from FLING magazine. She appeared in the issue of 9/73 and then returned an incredible 5 more times in just the next year alone! (Was in 11/73, 12/73, 1/74, 5/74 and 9/74 as Covergirl).

Also appeared as Linda or Megan Schmidt, Linda Schmitz, and is also known as 'Eleanor'.
---
---
---
---
---
---
---
---
---
---
---
---
---
---
---
---
---
---
---
---
---
---
---
---