0 items in the shopping cart
---
Hildegarde Neff
---
---
Hildegarde Neff FC + 5 pgs. Lili St. Cyr 7 pg feature inc 2 pg color CF - the first ever in Modern Man. Pat 'Amber' Halliday has 5 pgs and Sabrina has 4. Articles on Wyatt Earp, Henry Miller and sailfishing.
Read More...
---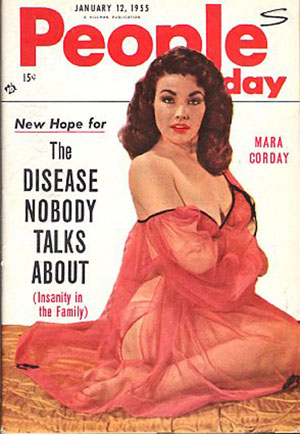 Product ID: ps-peto1955-01-12
v10 #1 has really nice Mara Corday FC in sheer red nightgown + 5 pgs inc CF. Good 4 pg feature on Vampira (Maila Nurmi) and a 4 pg feature on the musical 'Silk Stockings' w/ pics of Hildegard Neff. Mamie Van doren has nice 1/2 pg pic. Articles on Dr. Edward Teller (father of the H bomb), smog in LA and newspaperman Paul Wooten. Bright, glossy VG++
Read More...
---