0 items in the shopping cart
---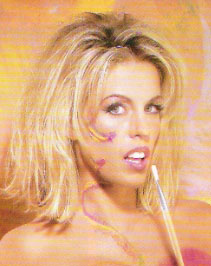 Tabitha Stevens 2-p
Major porn star from the mid 90s onward who appeared in hundreds of films.
There was also another model/porn star who used this name from about 1989 - 1992. A completely different girl whose apps are listed separately.
---
---
Product ID: club-bo.079c
(2-3/1993) - Multiple girls on FC - Carla Fernandez aka April Stevens in center. Misty McKaine has 10 pgs as 'Claire'. Tabitha Stevens & boyfriend 'Buck' have 6 pgs. Shannon & Julia each have 10 pgs, Suzi Sleaze (as 'Sharon') & Teresa each have 6 pgs and girlfriends Ginette & Tracy share 7 pgs. FINE
Read More...
---
Product ID: vid-pussyclips9-12
1996 - Snatch Productions. This is a 6 1/2 hour combo tape from BRS Direct, individual run times vary. Each film
features 4 girls in extreme hardcore action. Upon completion of their 'audition' they each receive a pussyclip.
Tape in generic white cardboard sleeve.
#9 Features Laura Palmer with Bobby Vitale, Ashley Rene & Julie Rage together and Mia Cicero with Julian St. Jox
#10 Features Celine Deveaux with Alex Sanders, Sid Deuce & Scarlett together and Sahara Sands with Nick East
#11 Features Davia Ardell with Alex Sanders, Tabatha Stevens with Nick East, Anna Malle with Alex Sanders and
Brooke Love with an unknown actor
#12 Features Roxanne Hall with Randy West plus Lovette, Nici Sterling and Kylie Ireland with unknown actors.
Read More...
---