0 items in the shopping cart
---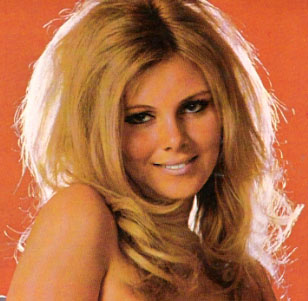 Jayne Chetakian-p
Slim attractive blonde model from the late 60s - early 70s. Was Covergirl of Glamour Photogrpahy #13 and Cavalier 1/72 with this name.

aka Greta Haber. Seems like this name was used mainly in the late 60s - as CF of DEBONAIR 5/68 & ESCAPADE 3/69 and in Fiesta 7/68.

aka Jayne Chapman. Seems like this name was used mainly in the early 70s - as Covergirl & CF of Modern Man 11/71 and in Knight 4/72 & Man To Man 5/73.
---
Product ID: clim1973-10c
v19 #10 - Covergirl Kathy also has 6 pgs, Delphine has 9 big pgs inc CF. Jayne Chetakian has 7 pgs as 'Donna' and Sunny Skinner has 5 pgs as 'Linda'. Plus several more girls w/ only 1 name. Bright, glossy - FINE
Read More...
---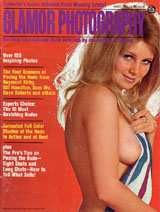 1971 by Magnum Royal Pubs. Another 84 pgs (13 in color) of solid information along with over 150 pics. Jayne Chetakian has FC + 4 pgs, lots of other familiar faces inc 2 pics of Uschi Digard, 1 of Bettie Page.
Read More...
---
Product ID: lane-v2.11c
1976-11 - British mag from the same people who produce GIRL ILLUSTRATED (Plant News Ltd). Very nice oversize (12" tall) books, 64 pages in length. Basically all photos, many full pg, with quite a bit of color. All photos and mag in general are very good quality. All models are attractive and tend to be busty. These are full of familiar faces so you should be pleasantly surprised. This issue features 10 diff models, of which 6 have 6 pgs each, 3 have 4 pgs each and Rita has 8 pgs inc a color CF. All of these models have only first names but there are several very familiar faces in this one. Geneva Lombardi has a full pg color pic on inside BC and Jayne Chetakian has a full pg color pin-up on BC. Very bright & glossy, lightly read - FINE

Read More...
---