0 items in the shopping cart
---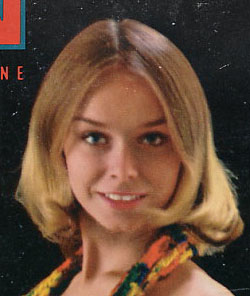 Monica Gayle-p
Cute blonde model from the late 60s - 70s. Was Covergirl of CANDID 3/76, MODERN MAN 10/70 & SIR 10/71. Also appeared in a number of nudie movies including 'I Am Sandra' w/ Uschi Digard.
---
---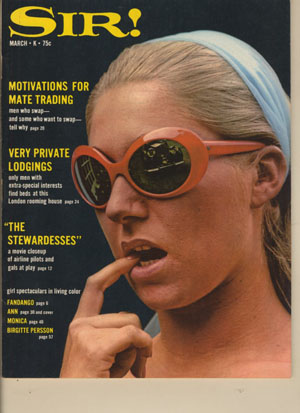 Product ID: sir1971-03c
Covergirl Ann has 8 pgs inc 2 1/2 pg CF. Birgitte Persson has 4 pgs and Monica Gayle has 2 pgs. A 5 pg movie review of 'Fandango' and an article about basketball player Lew Alcindor (aka Kareem Abdul Jabbar). Very bright & glossy, lightly read - FINE
Read More...
---