0 items in the shopping cart
---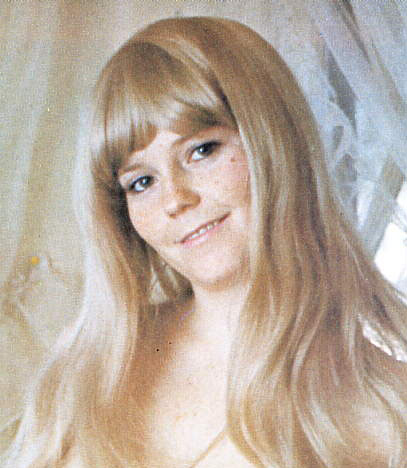 Sherri Mason-p
Very Busty model popular during the mid to late 70s who almost always appeared with fairly long straight blonde hair and bangs (a wig?) . She appeared in all the major titles and numerous PN type slicks. One particular photo shoot of her in a white bustier w/ white nylons was used in a number of different mags.

This is another girl who you need to be a detective to figure out. She often appeared anonymously or under a variety of names. Sherri Mason is from FLING 9/77 & 1/78.

In GENT mags she was Missy Dell (1977 Annual) and also Stacy Rule (4/77)

She appeared as just Stacy in THE BUF SWINGER 8/78 and also ALL MAN 8/76.

aka Stacy Cruise but I am unable to determine the source for that ID.

aka Daria - this ID appears to be of European origin.

And just to add to the confusion some sources also say she is known as Taffy Kirk. What makes this interesting is that in at least 2 of the mags where she appears (Fling 9/77 as Sherri Mason and the 1977 GENT ANNUAL as Missy Dell) there ARE other photo sets of a model named Taffy Kirk. In both of them she has long straight brunette hair and it appears she is the same girl. Without additional evidence to verify this I have a separate listing for Taffy Kirk under which those apps are included.

Any additional information would be appreciated.
---
---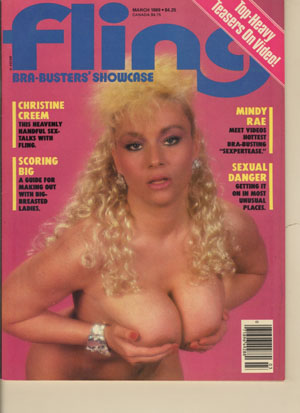 Product ID: flin1989-03c
v30 #6 (Issue 153) - Christine Creem (aka C.C. Moore) has close-up FC + long Interview w/ 4 pgs of pics, Shanna McFarland (is Shona MacTavish) has 8 pgs inc CF. A pregnant Brenda Bush has 6 pgs, Mindy Rae & Friends share 5 pgs, Sherri Mason (aka Stacy Rule, Missy Dell) has 4 pgs and Debbie Jordan (as April Roberts) has 3 pgs. Very bright & glossy, a few light stresses - FINE
Read More...
---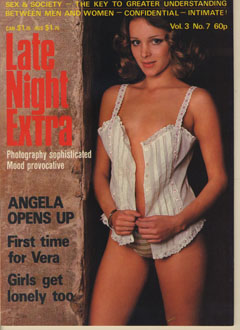 Product ID: lane-v3.07c
1977-06 - Last issue w/ date on BC. British mag from the same people who produce GIRL ILLUSTRATED (Plant News Ltd). Very nice oversize (12" tall) books, 64 pages in length. Basically all photos, many full pg, with quite a bit of color. All photos and mag in general are very good quality. All models are attractive and tend to be busty. These are full of familiar faces so you should be pleasantly surprised. This issue features 11 diff models, of which 5 have 6 pgs each, 4 have 4 pgs each, Angela has 8 pgs - no actual CF, and Nellie has 2 pgs. All of these models have only first names but there are several very familiar faces in this one. Busty blonde Sherri Mason has 6 pgs w/ 4 in color as 'Gloria'. Very bright & glossy, lightly read - FINE




Read More...
---