0 items in the shopping cart
---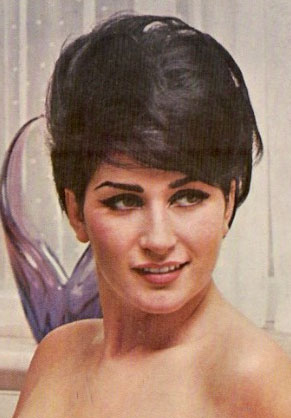 Monique Devereaux-p
Raven haired, busty beauty made popular by Harrison Marks who published several digest size mags devoted exclusively to her. Appeared in scores of titles from the mid 60s until well into the 70s. Was CF in Debonair 1/68, appeared in Fling 7/69, Gent 12/68, Modern Man 11/67 and several issues of Man's Pleasure inc 3 CFs (8/69, 10/70 & 8/71 - is reprint of 8/69). Not to be confused w/ another Harrison marks model named Marie Deveraux.
---
---
Product ID: hm-kameraclassics
Smaller digest size (4 1/2" x 7") mag from Blue Star Pubs is 32 pages - all full page pics. June Palmer FC + 6 pgs, Vicki Kennedy has 4 pgs, Monique Devereaux has 4 pgs, Ann Day has 3 pgs plus Nicky Stevens, Barbara Halks, Gerry Brown, Jill Evans, Cleo Simmons, Pamela Green and more. No credit for pics is given but appears to be all Marks. Excellent shape.
Read More...
---