0 items in the shopping cart
---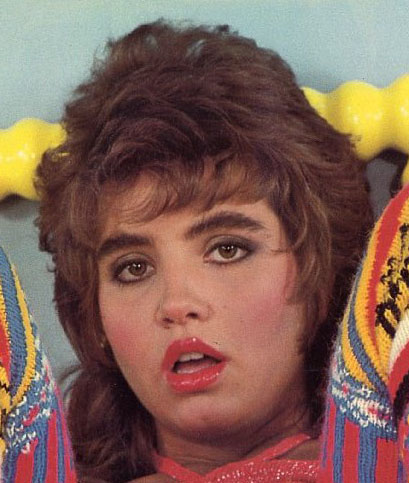 Diva-p
Porn star from the mid 80s - this is not the same girl as another Diva from the mid 90s.

aka Deva - please see listings under this name.
---
---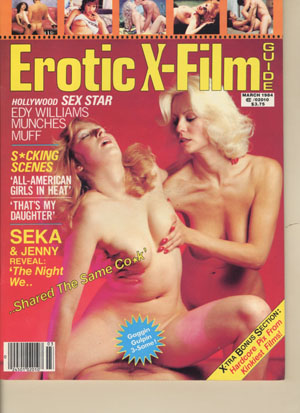 v2 #3 - Seka has FC w/ a couple (not in mag) plus a separate 12 pg feature inc CF w/ Jenny Kim (aka Mei Ling) and a guy. Edy Williams has a 3 pg Interview w/ pics + 10 pg review of 'Lady Lust'. Diva - the star of 'Fleshdance' has 6 pgs. Long reviews of 'French Postcards' w/ Blair Castle and 'Strip Tease' w/ Cara Lott, Tara Aire and Kristara Barrington. Plus reviews of 'That's My Daughter' w/ Lisa de Leeuw and Sharon Mitchell and 'All American Girls in Heat' w/ Shauna Grant. FINE+ copy is extremely bright & glossy, barely touched! VG+ copy has a couple of minor spine stresses and tiny bump at bottom of spine.
Read More...
---
Product ID: erfg1984-12f
v2 #12 - Begin new 'Letters' Column by Colleen Brennan. Lisa Lake has 9 pgs inc CF w/ Jerry Butler and another girl (she is also on the cover and has 8 pgs w/ Eric Edwards in the issue of 1/85). Diva (star of Fleshdance) has 8 pgs w 2 pirates (pics from same photo shoot as Adam 1/87 & Velvet 3/84). Justine Love has 4 pgs. Movie reviews of 'Hostage Girls' w/ Rene Summers and Taija Rae, 'Viva Vanessa' w/ Vanessa del Rio and Rene Summers, 'Surrender in Paradise' w/ Ginger Lynn and 'Brooke Does New York' w/ Brooke Fields (aka Blair Castle) and Colleen Brennan. Well read and handled w/ multiple creases and some dog-eared pgs, price pencilled on cover but complete w/ no major defects - Good.
Read More...
---