0 items in the shopping cart
---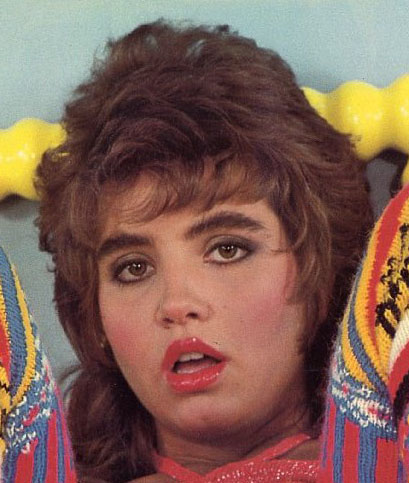 Deva-p
Porn star from the mid 80s. Name is sometimes spelled Diva - this is not the same girl as another Diva from the mid 90s.
---
---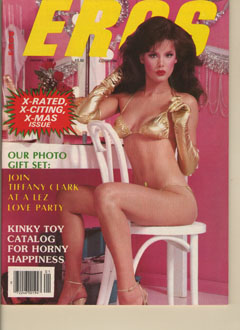 Covergirl Joanie also has 5 pgs (was covergirl of High Society 8/82 as 'Gigi'). Ginger Lynn has BC + 6 pgs as 'Laura', Deva has 7 pgs inc CF, Tiffany Clark & girlfriend share 7 pgs. FINE copy is very bright & glossy, light rubbing on right edge & along spine. VG+ is nearly new but has a 3" wrinkle in upper right corner of cover
Read More...
---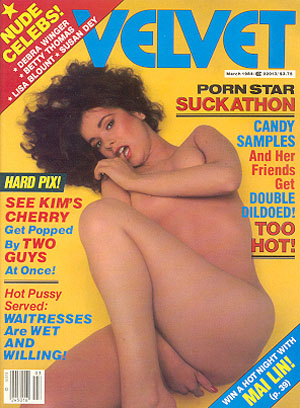 Product ID: velv1984-03a
Covergirl is Chrissie Beauchamp. Candy Samples, Kitten Natividad, Cara Lott and Mei Ling (as 'Jenny Kim') share 12 pgs inc CF. Porn star Diva (aka Deva) has big 14 pg pictorial w/ 2 pirates. Blake Palmer has 10 pgs w/ Lisa Lake and another blonde you'll recognize. Long 9 pg feature/movie review on 'Lingerie' w/ John Holmes, Lisa Lake, Jennifer West, Linda Shaw and others. An Interview w/ Mai Lin w/ 8 pgs of pics, a 7 pg feature on male porn stars, Maria and her roller skates have 7 pgs. Magazine is in great condition, new, unread - absolutely gorgeous! FINE++
Read More...
---