0 items in the shopping cart
---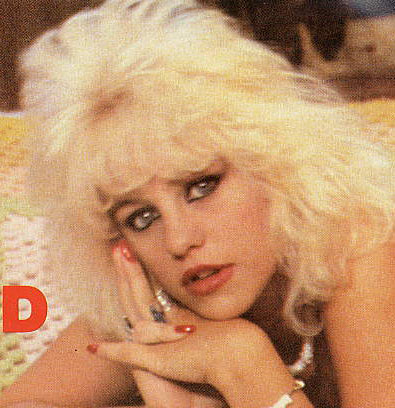 Barbie Dahl, Dol(l) (porn Star)-p
Prolific Blonde porn star from the late 80s - 90s. You can find her name spelled with practically any variation of the above that you can dream up. There was a brunette model from the late 60s - early 70s who also used this name - for her apps please see listings under Barbie Dahl.
There is also another blonde porn star from the late 80s - early 90s who used the name Barbii - they are not the same girl.
---
Letters - Andrea Clarke has FC & BC. Jacqueline Lorians has 6 pgs in black wig as 'Annie Sands' (8/82). Blondi, Pia Snow (aka Michelle Bauer), Barbie Dohl (sic) and Crystal Breeze each have 2 pages. Crystal Breeze also has 4 pgs w/ girlfriend Esperanza (8/87). First issue w/ stapled spine.
Read More...
---
Product ID: vid-cmtcsc5
1987 from Raunch-O-Rama - 2 hrs. Lots of scenes - about 20 @ 5 mins each w/ all your faves. Samantha Strong, Barbie Dahl, Dana Lynn & Charlie Waters each have 2 scenes plus Tiffany Storm, Lois Ayres, Penny Morgan, Nina de Ponca, Kari Fox and more!
Read More...
---
Barbie Dohl (aka Dahl) has FC + 8 pgs. Maggie Randall has 10 pgs inc CF as 'Lorne'. Miranda has 9 pgs, Zina has 8 pgs and Brenda Jensen 8 pgs. Also a feature on women wrestlers. Photo-Interview w/ musician Robert Palmer. Article about sports 'Iron Men'.
Read More...
---