0 items in the shopping cart
---
Marcia Jordan
Busty brunette who appeared in MISTY v1 #3 (1961) under this name. Was featured in several other vintage PN type slicks under the name Alice Schaller - please see listings under that name.

I don't think this is the same Marsha Jordan who starred in dozens of nudie movies from the 60s & 70s - anyone know for sure?
---
---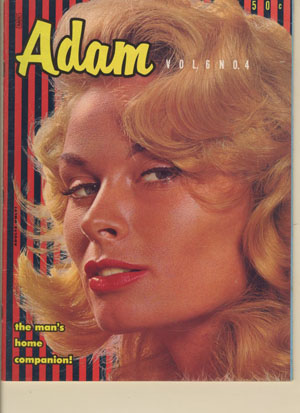 1962 - Irish McCalla has gorgeous close-up FC. Marcia Jordan has BC, inside FC + 6 pgs inc CF. Jo Ann Wagner has 4 pgs, Bobbi Martell has 3 pgs, Liz Tyler has 3 pgs in Tokyo and a feature on French strip clubs. Richard E. Geis fiction 'The Perfect Mix' and Bill Ward has a 1/4 pg B&W cartoon. VG++ copy is bright & glossy, a few minor stresses - very nice! VG copy has normal wear, a bit of scuffing.
Read More...
---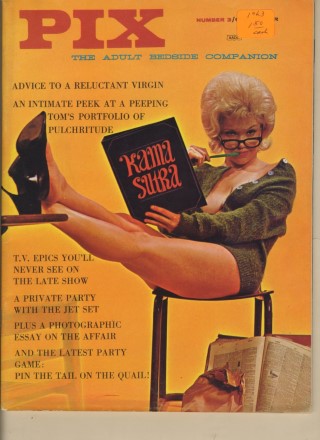 Product ID: pix-v1.03inc
1963 - Marcia Jordan has inside FC + 6 pgs and Paula Angelos has 4 pgs. Mag has a great 3 pg color foldout BC - pretty sure it's Marcia again. Plus 3 anonymous models each have 4 or 5 pgs. A feature on Hamburg's Reepersban. Bill Ward has 5 cartoons - all roughly 1/4 pg B&W. PLus jet set party games and a movie review of 'Bachelor Tom Peeping'. Mag is bright & glossy, in very nice shape, lightly read but is missing pg 13/14 (first pg of Marcia's pictorial) and pg 45/46 from the jet set party feature. Also has a small price sticker in upper right corner of FC.
Read More...
---