0 items in the shopping cart
---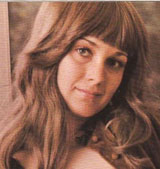 Janice Hurst-p
Very busty and extremely poplar Model from the 70s. Often appears with long dark wavy hair and bangs. Frequent Covergirl and/or CF - Was both in GENT 4/75, KINGSIZE v10 #4-FC and 38-26-34 v15 #4-FC.
Also made numerous apps in PN mags without the dark wavy hair and looks like an entirely diff girl. Those apps are listed under 'Loretta - the Mystery Girl'. They include almost the entire issue of BIG BUST VIXEN v1 #4 (FC + 36 pgs) and FCs for 38-26-34 v13 #1, BB&B v4 #2, CHESTY BABES V1 #1 and KINGSIZE INTERNATIONAL v1 #12.

Although very similar in appearance to another model named Dee Bowman they are 2 different models.
---
---
---
---
---
---
---
---
---