0 items in the shopping cart
---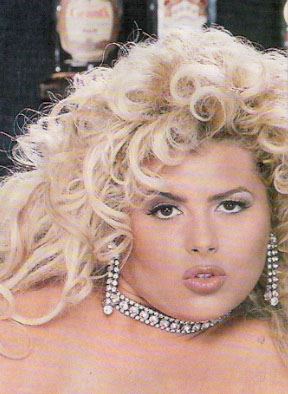 Cat Tailer-p
Busty model from the mid 90s w/ long curly blonde hair (wig?) and a large tattoo on her butt cheek. About 1996 adopts a very different look w/ short dark hair and begins using the name Sophia Capri - see additional listings under that name.
---
---
Product ID: bustout1995-09d
Crystal Storm has FC + 8 pgs inc CF. Eve (aka Lolo) Ferrari has 8 pgs and girlfriends Lili Xene & Jay Sweet share 8 pgs. Misty Mountains (aka Colt 45) has 7 pgs, Angel Eyes, Crystal Allen, Cat Tailer and Marilyn Hightower each have 6 pgs. Victoria Walsh & boyfriend have 6 pgs, Kimber Leigh & Shanelle Staxx each have 4 pgs. Very bright & glossy, a few minor stresses and a light crease on bottom corner of FC - VG++
Read More...
---