0 items in the shopping cart
---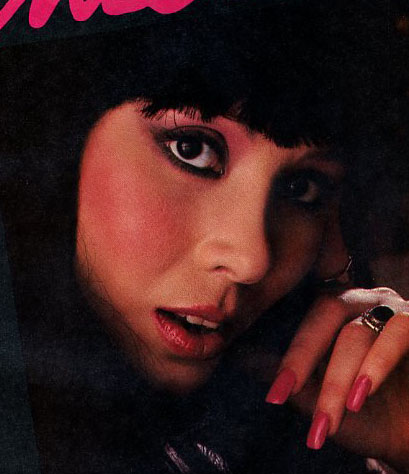 Diana Rose Hardy-p
Dark haired female photographer who also did quitea bit of modelling in the mid 70s. Apps in CHERI 5/78, HUSTLER 3/77 and PENTHOUSE 9/77 also an Interview w/ pics in HIGH SOCIETY 1/81. She also had a monthly letters column in the US Magazine GAME from 1/80 thru 9/84 as 'Misty'.

Did at least 2 separate shoots as a model in blonde wigs. One was in a dressing room - she is wearing white lingerie and the wig is fairly long and straight, almost platinum blonde hair. This appeared in Men Only v42 #6 under the name Blanche. Photos from the same set also appeared in the US edition of CLUB 5/77 under the name 'Ziggy'.
The second set has her on or near a bed in a short curly blonde wig. Photos from this shoot appeared in Men Only V42 #4 under the name 'Ziggy' and in the US edition of CLUB 8/77 as 'Arlene'.
---