0 items in the shopping cart
---
Fritz Willis
---
v1 #2 - FC of anonymous college coed climbing back into dorm window after a date + 4 pgs getting ready for bed. Nice full pg color pin-up by Fritz Willis and an article on how to beat The House by Wilbur Clark, host of the Desert Inn in Vegas.
Read More...
---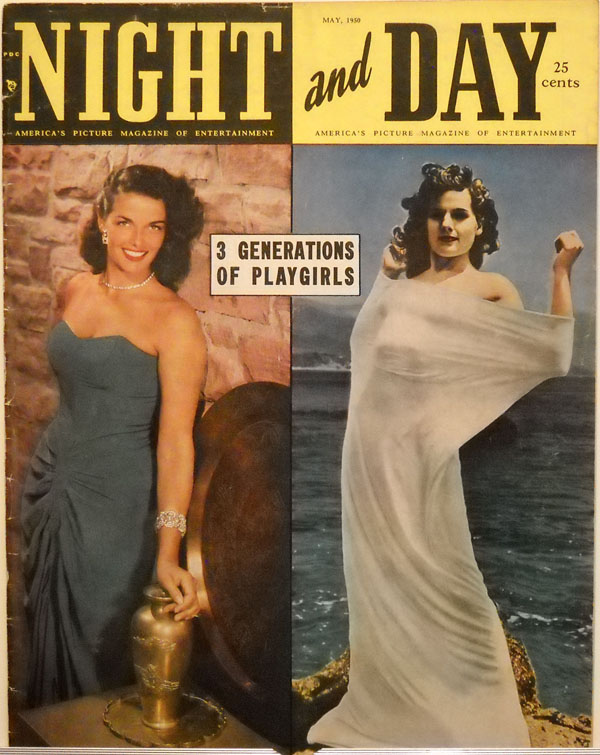 Product ID: ls-nida1950-05
v2 #4 - Is first monthly issue. Split screen FC features Jane Russell and Jean Krug. June Havoc has 3 pgs, Barbara Laage has a full pg pin-up, 3 pgs on the Girls of Zucca's Opera House in Culver City and 2 pgs on pin-up artist Fritz Willis w/ lots of pics. A 4 pg feature '3 Generations of Playgirls' w/ Betty 'Legs' Henderson, Merry Fahrney & Peggy Maley; 4 pgs on the Verdugo Hills Art Association Ball. Will Rogers has 3 pgs, Max Patkind (the Clown Prince of Baseball) has 2 pgs, plus salmon hatcheries in Maine, Hollywood divorces and the Biddle murder case. Normal wear - a bit better than average.
Read More...
---
Product ID: tease.4
1995 - FC illo by Greg Theakston. Long article about pin-up artist Fritz Willis w/ numerous illos inc CF. Also articles about Merlin Enabnit and Frank Frazetta's 'Lil Abner comic strips. A big feature on photographer Peter Gowland, a 5 pg portfolio by artist Lynne Naylor and an article by 50s vamp Tura Satana that originally appeared in CABARET 1/57.
NEW - unread copy - FINE++
Read More...
---