0 items in the shopping cart
---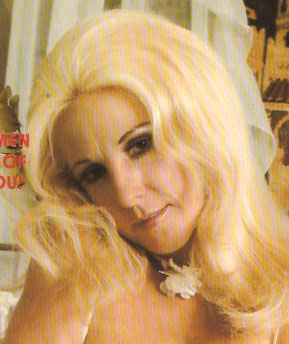 Bunny Bergman-p
Very busty blond model from late 70s - early 80s, has small rabbit head tattoo on upper thigh. Appeared mainly in PN type slicks but the name "Bunny Bergman" is from FLING magazine.

aka Jodi, Jody English
---
---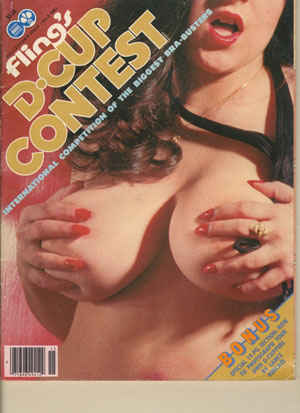 1982 - D-Cup Contest - Covergirl is Geri Mandel aka Maryanne. Loaded w/ your favorite models. Kitten Natividad has 5 pgs, Bunny Bergman and Liz Nicholson each have 5 pgs. Katrina Ferguson, Patty Marshall, Cindy Stewart (aka Vicki Harris), Valerie Washington and Julie Darrow each have 6 pgs. Toby Wenig (aka Michelle Weiner) and Jackie Orsani each have 3 pgs. Good copy - well read, top right corner soft, small chip off BC.
Read More...
---
Product ID: superbusen.6d
No date - late 70s - Digest size mag from Germany is 64 pgs, all color, nearly all full pg photos - very nice! Candy Samples has FC + 1 pg, Laura Lynwwod has 5 pgs inc CF. Dee Dee Wickizer has 4 pgs, Nana (aka Beth Berenson) has 5 pgs as 'Lola', Black model Melinda Brown also has 5pgs. Elaine Everette and Bunny Bergman each have 3 pgs and Heidi Von Trapp has 2 pgs as 'Charity'. Lots of other familiar faces inc Lois Harmon, Yum Yum and, Karen Brown. Some light wear, tiny price sticker at top of FC - VG+
Read More...
---