0 items in the shopping cart
---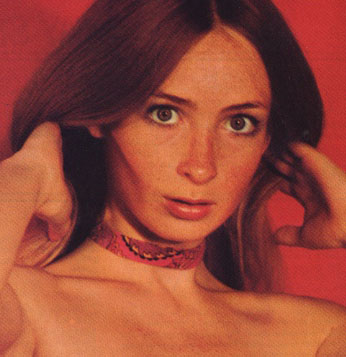 Geneva Lombardi-p
Busty model from the mid 70s to early 80s. Appeared under a variety of names including Jenny O'Rielly and Melody.
---
Product ID: lane-v1.10d
British mag from the same people who produce GIRL ILLUSTRATED (Plant News Ltd). Very nice oversize (12" tall) books, 80 pages in length. Basically all photos, many full pg, with quite a bit of color. All photos and mag in general are very good quality. All models are attractive and tend to be busty. These are full of familiar faces so you should be pleasantly surprised. This issue features 15 diff models, of which 7 have 6 pgs each, and 8 have 4 pgs each. Geneva Lombardi has 6 pgs as 'Pauline'. Carol Connors has 4 pgs, April Feathers also has 4 pgs (she was covergirl of Modern Man 4/76 as Jillian Craig). Diane Curtis has a very nice full pg color pin-up on BC. Several familiar faces in this one inc Black models Dersiree & Lulu. Bright & glossy, minor rubbing along spine, a few stresses - VG+.

Carol Connors has very nice 4 pg feature. Diane Curtis BC. Scuff on BC, VG+
Read More...
---
v25 #1 - Terry Hanrahan has FC + 6 pgs (she is the CF of Men's Digest 4/76), Geneva Lombardi has 6 pgs inc CF. Linda McDowell has nice 5 pg feature, Julie Robins has 8 pgs as 'Darlene'. Plus Kip Metcalf, Felecity, Lee and girlfriends Mary & Maureen. White cover is very clean and bright, TINY chip off bottom of spine on BC - VG+
Read More...
---
Product ID: sir1975-01d
Ione on FC + 8 pgs inc 2 1/2 pg CF. Kitten Natividad has 2 pgs, Geneva Lombardi has 2 pgs, Gloria (Banks) also has 2 plus a bunch more girls. Jacquie Brody Int. w/ pics. Sharp VG+
Read More...
---