0 items in the shopping cart
---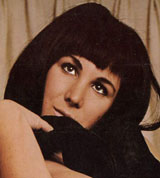 Sandra Blair-p
Busty model from the late 60s - early 70s w/ shoulder length black hair in a 'flip' style. Appeared in a variety of magazines with a different name each time. Was the CF of GEM 6/68 as 'Eloise', in THE SWINGER 12/70 s 'Julie' and appeared in FLING as 'Cortina Milano'.
---
---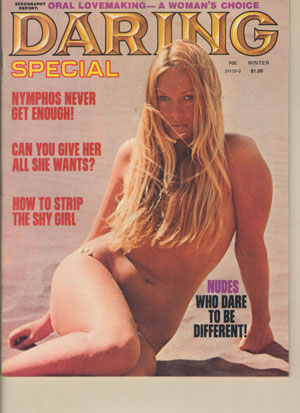 Product ID: dari-spec1973-4c
Winter Issue - Bonnie Edwards has FC + 4pgs, Barbara Caron has 5 pgs inc a 2 pg color foldout, Sandra Blair has 5 pgs as ' Viva Malone'. Joanne Benton has 6 pgs and Lila Sohl has 4 pgs. Plus 4 pgs of Scorchy Comics by Bill Ward and 2 other full page cartoons. A few minor chips on spine and tiny bump on top right corner otherwise nearly new - Fine
Read More...
---