0 items in the shopping cart
---
Melba Ogle
PLAYBOY PLAYMATE 7/64. Also appeared under her married name Melba Becker.
---
---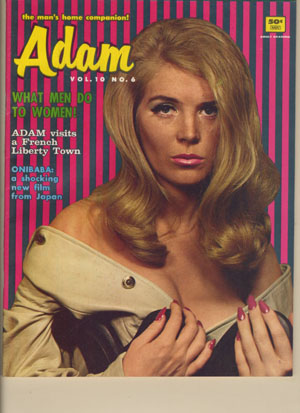 6/66 - Melba Becker (aka Melba Ogle - Playboy Playmate of 7/64) is on both covers - diff pics. Babette Bardot has 5 big pgs. Rita Butler has inside FC + 6 pgs inc CF by Andre de Dienes, Eve Marlowe has 2 pgs. A 4 pg review of the Japanese nudie movie 'Onibaba' (The She Devil) and a feature on Tony's Place in Cannes, France. An article about hillbilly (country) music, Part 5 of 'The Satyricon' by Petronius and Althea Currier letters column. Have 2 copies, both are extremely bright & glossy, barely touched. One has a vertical stress line from stacking on BC about 1/2" in from spine. The other has light spine stresses and some tiny indentations on BC along spine. Same price, your choice.
Read More...
---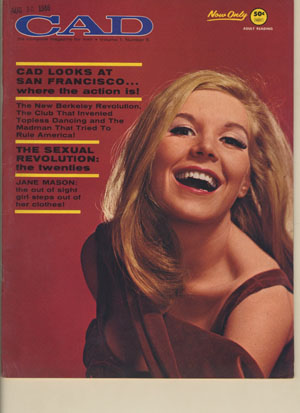 Melba Becker (aka Melba Ogle, Playboy Playmate for 7/64) has FC + 3 pgs. Mickey Jines has 4 pgs. of beach shots by Andre de Dienes. Jane Mason has inside FC + 7 pgs inc CF and Margo & Marco - dancers at the Condor Club - have 4 pgs. Articles about 'Berkely: The Continuing Revolution' and Joshua Norton - Emperor of the United States in 1850s San Francisco. Fiction by Harlan Ellison 'Repent Harlequin', Said the Ticktock Man". VG+ copy is very bright & shiny, very minor wear, small date stamp in upper left corner.
Read More...
---