0 items in the shopping cart
---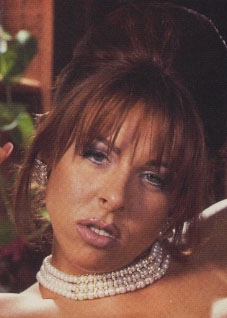 Whitney Wonders-p
Very busty dark haired model/dancer from the mid 90s.
---
---
Product ID: bigto1996-02c
Covergril Dixie Bubbles also has a big 10 pg feature. Keisha, Sofia Staks, Fantasia, Whitney Wonders and J.R. (aka Susie) Carrington each have 8 great pgs. Gipson Massey has 7 pgs w/ boyfriend Ted. Extremely bright & glossy, minor stresses and a few 'thumb' marks - FINE
Read More...
---
Product ID: over40-1998-03c
Ananya (former Miss Norway and previous covergirl for 7/97) returns on her 2nd FC and has an 8 pg pictorial. Whitney Wonders has inside BC + 8 pgs, Alex Storm on BC + 6 pgs. Plus Lilly has 8 pgs inc CF, Skye & Sandra each have 8 pgs, Rolonda has 5 pgs and Kitty Foxx has 3 pgs. Bright & glossy, lightly read - Fine
Read More...
---