0 items in the shopping cart
---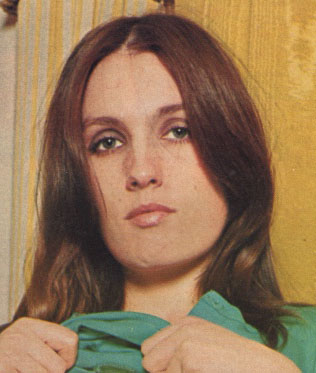 Ursula-p
Busty brunette model from the 70s, looks a bit like Ann Daye. She is another girl who had a different name evey time you saw her. Often just a single name such as Sally (Duke 1/74), Pamela (D-Cup v5 #4), Cynthia (Dapper 12/72), Diana (Caper 7/73), Rita (Gent 9/79), Stacey (40rty Plus v6 #2) and of course, Ursula (Bosomy Beauties v5 #4).

She usually appeared with one of 2 different hairstyles and they make her look much different. One particular photo shoot that was done outdoors in desert mountains with a stream appeared in a number of mags inc the above mentioned issues of Caper, Dapper & Gent.

Other reported aliases include Katja, Gina Vulcano and Nikki Freud.

---