0 items in the shopping cart
---
Le Dawn
---
---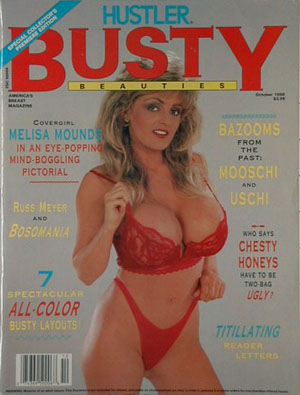 1st Bimonthly Issue. Melissa Mounds has FC + 11 pgs inc CF. Roberta Pedon has 6 great pgs as 'Mooschi', Uschi Digard and unknown guy have 8 pgs as Indians. Ebony Ayes has 8 pgs, Cheryl Saunders has 7 pgs as 'Randi' and Le Dawn has 7 pgs. Plus Barbara has 9 pgs and good article about/tribute to Russ Meyer. Very bright & glossy, a few minor stresses, nice VG+.
Read More...
---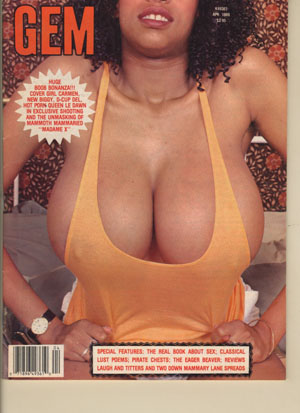 Product ID: gem1988-04d
v29 #6 - Black model Carmen has FC + 8 pgs, Del has 10 pgs inc CF. Le Dawn has 8 pgs, Tamara Birds (was FC of 4/79 & also BUF 5/80) has 4 pgs as 'Tamar' and Perri has 5 pgs (was Madame X in 2/87). Bright & glossy, a bit of normal wear inc small bump at top of spine - VG+
Read More...
---