0 items in the shopping cart
---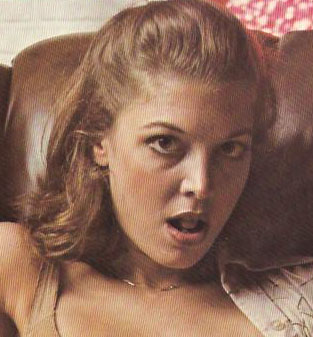 Linda Butler-p
Slim, attractive Brunette model from the late 70s - early 80s. Wore several different hairstyles that made her look completely different. Appeared in numerous PN slicks under a variety of names. The entire issue of Busts+ v3 #1 was her as 'Felicia'. She is also well known as Georgina Wilson from her app in Mayfair - v14 #8 under that name.


---
---
Product ID: pn-38-26-34 - v19.4b
(1983) - same Covergirl as v18 #4. Kitten Natividad has 6 pgs inc CF as 'Carmen', Sue Nero has 4 pgs as 'Ginny', Linda Butler has 6 pgs as 'Ingrid', Laura Sands has very nice full pg color pic on BC. Plus 2 more familiar looking girls and one 2/3 pg pic of Joyce Gibson. Very light wear, bright & glossy - FINE+
Read More...
---
Product ID: pn-Block Busters - v10.3c
(1981) - Linda Butler has FC, BC and 8 pgs. Kristina Svendsen has 4 pgs, Kim Martin also has 4 pgs. Roberta Pedon, Nika Movenka and Rosalie Strauss share 4 pgs from outdoor pool party seen in several other mags. Couple of tiny corner bumps but bright, glossy copy w/ no other wear.
Read More...
---