0 items in the shopping cart
---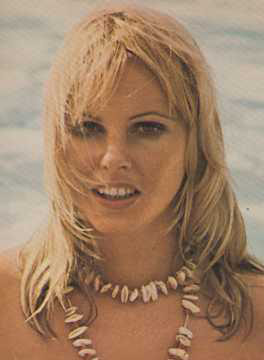 Angela Jay-p
Blonde British page 3 girl/model from the mid- late 70s. Was Covergirl of MAYFAIR v13 #6 sitting on a soccer ball and was also featured in v14 #5. Was covergirl of GALLERY 6/75 as 'Stephanie Kellund' and had a pictorial in 7/75.
---
---
Product ID: cheri1978-10e
Joanie Allum has FC & BC - different pics. Bernice has 7 pgs inc CF, Angela Jay has 5 pgs as 'Laura', plus 6 other one name wonders or poor girls w/ no name at all and a pair of babes washing a car. Also a 4 pg color comic strip 'Sexual Mutant'. VG
Read More...
---
Product ID: gall1975-06b
Covergirl is Angela Jay (billed as 'Stephanie Kellund'), she also has a pictorial in the issue of 7/75. Christine Burke (was Covergirl of 5/75) has 9 pgs inc CF as 'Jesse' (first issue w/ standard 2 pg CF). Lee Ann Reno has 6 pgs, Anelia and Mona each have 6 pgs. . Int w/ former Beatle George Harrison. A feature on The Marquis Von Bayros w/ 4 pgs of illos and porno star Marc Stevens - His Own Story. Plus Harlan Ellison fiction 'Croatoan'. Beautiful Fine+
Read More...
---