0 items in the shopping cart
---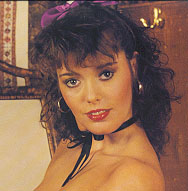 Yvonne Currie-p
Busty dark haired British Page 3 girl from the late 80s - early 90s. Appeared in MAYFAIR v24 #4, Parade and nearly all of the major European titles. A few US apps include CAVALIER 12/90 - FC + pictorial and GENESIS 4/92 w/ 9 pgs inc CF as 'Trina'.
---
---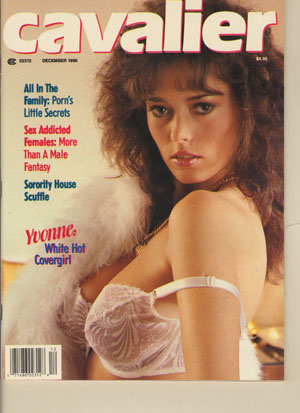 Product ID: cavr1990-12a
Yvonne Currie has FC + 5 pgs. Ann Marie (looks a lot like Ashley Lauren to me) has 8 pgs inc CF. Allison (Howard?) has 7 pgs - she is also in 3/90 as 'Marike'. Lisa also has 7 pgs and battling babes Brittany & Tiffany have 7 pgs - they are also in 3/91. Also a feature on female domination videos. Like New - Fine++
Read More...
---
Donna Ewin has FC + 4 pgs as 'Tammy'. Yvonne Currie has 9 pgs inc CF as 'Trina', Jeanna Fine has 8 pgs. Girlfriends Kita (she is also in 4/93 & 11/93) & Ilsa (is Trine Michelson) share 8 pgs. Elise and Becky each have 8 pages.
Read More...
---