0 items in the shopping cart
---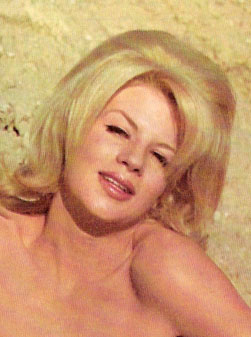 Lorna Maitland-p
Super Busty blonde dancer from the mid 60s who shot to fame as the star of Russ Meyer's film "Lorna". Looks kind of like Angie Dickinson but w/ much bigger boobs. Key issue is Fling 5/67 w/ Lorna FC + 10 pg feature w/ history.
---
---
Product ID: bach1968-06d
v9 #3 - Covergirl Jana Keene also has inside FC + 4 pgs - looks an awful lot like Diane Curtis to me. Misty Power & Mara Sparks each have 4 pgs, Simmer Lee & Liz Hukkanen each have 3 pgs, Candy Palms has 2 pgs. Also a big 5 pg feature on the 'No Bra' look w/ lots of pics. Lorna Maitland on BC. Ted Mark fiction 'The Great Nympho Love Lottery'. Articles about rock band 'The Doors', Andy Warhol and vintage autos. Strong VG++
Read More...
---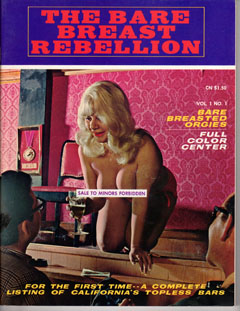 Product ID: barebrstreb-v1.1b
(6/66 - Sari Pub. Co.) - 72 page mag is according to FC "A complete listing of California's Topless Bars". Broken down by city - San Fran, LA & San Diego there is 2 - 4 pages on each club w/ address, hours of operation, price of drinks, showtimes, notes on decor and food service, names of featured dancers and lots more. Whole mag has a couple of hundred pics. FC is topless blond (Lorna Maitland?) kneeling on bar and handing a beer to a customer. Same girl has color CF shooting pool while 3 guys watch. Gorgeous copy, barely touched w/ full cover gloss - FINE+
Read More...
---