0 items in the shopping cart
---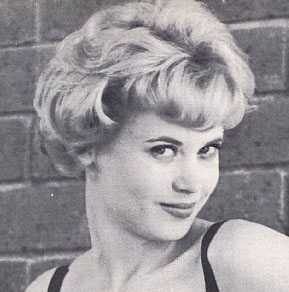 Gloria Dawn-p
Popular blonde model from the 60s was a frequent covergirl - Carnival 9/62, Escapade 12/64 and Frolic 4/64 are a few.

Real name Shannon Moeser.
---
---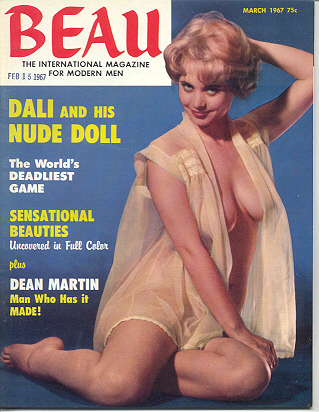 Product ID: beau1967-03c
Is misnumbered as v2 #10 (should be v1) - Covergirl is Gloria Dawn - same pic was used on cover of Figure Photography Annual #35. Shirley Quimby & Donna Marlow (Covergirl of Swank 11/66) each have 3 pgs, Heide Miller is the CF and Jane Dolinger meets sex change Bambi. Plus a feature on photographer Earl Leaf has pics of Marilyn Monroe, June Wilkinson and a full pg pic of Jayne Mansfield and another feature on Photog Bob Halmi. Dean Martin in 'The Silencers' is surrounded by babes. Also features on Salvador Dali (with model Lotte), Mussolini's Lost Treasure, the lost treasure of bucccaneer Charles Gibbs and dueling with sabres. Very bright & glossy, a few very minor spine stresses, barely touched, small date stamp in upper left corner - FINE
Read More...
---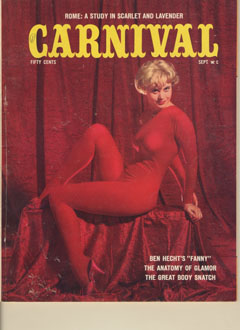 v10 #3 - Formerly 'Picture Scope'. Gloria Dawn has FC + 4 pgs, Karla Olson ha 3 pgs, Vivian Borg & Linvi Vassa each have 2 pgs. Plus Carnival in Rio and Ted Mark fiction 'The Man Who Couldn't' and more! VG copy is bright & glossy, light stress line along spine, minor scuffing. Good copy is well handled, some scuffing, small piece off top corner of BC near spine.
Read More...
---