0 items in the shopping cart
---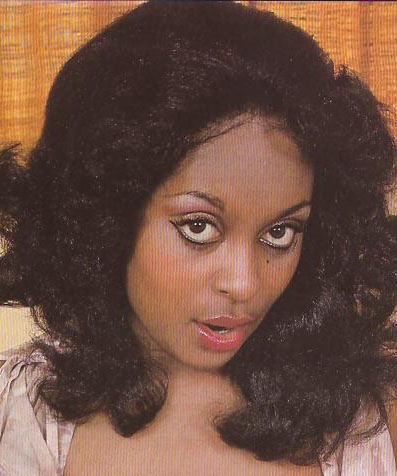 Sabra Mills-p
Very busty Black model popular in the early 80s who appeared under a variety of different names. Was in FLING 9/81 & 1/82 as 'Sabra'; BUF 9/83 & GEM 6/82 as 'Wanda'; CAVALIER 6/81 & GENT 5/81 (CF) as 'Tamu' (last name Ross); Adam Choice v2 #2 as 'Ajizah' and v2 #10 as 'Chris'; also Velvet's Boobs & Buns #5 as 'Melissa'.
---
---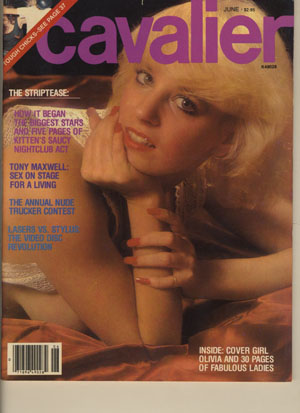 Olivia Smith has FC + 9 pgs inc CF. Black model Sabra Mills has nice 7 pg feature as 'Tamu'. Kitten Natividad has 5 pg pictorial, Bobbie Barnes has 8 pgs as 'Sunny Brooks'. Articles about ladies boxing w/ pics and Video Discs. Also Don Lomax - 4 pgs color comix.
Read More...
---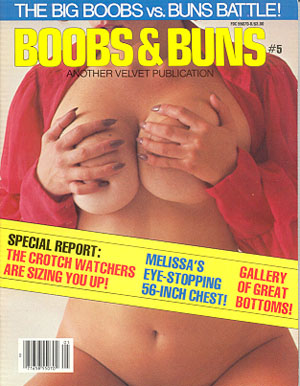 (1981) - Covergirl Tanya also has 4 pgs, Geri Mandel (aka Maryanne) has 7 pgs inc CF as 'Pamela', Black model Sabra Mills has 7 pgs as 'Melissa', Becky Thompson (aka Carol Williams) has inside BC + 5 pgs as 'Shazir', Mary Waters has 4 pgs as 'Roni'. Plus Vanessa has the inside FC + 7 pgs, Margit and Sheila each have 7 pgs and Dolores has 6 pgs. FINE+ copy is basically new, barely touched! FINE copy is basically new but has a TINY bump at top of spine.
Read More...
---