0 items in the shopping cart
---
Earl Leaf
---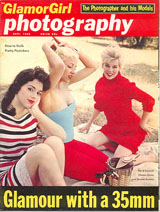 #1 By The Dingbat Press (no Kidding!). Covergirls are Pat O'Connell (aka Pat Conley), Shawn Daley and Sherlee Dumby (is Shirley Quimby?). June Wilkinson has BC + 2 pgs, Jayne Mansfield has 2 pgs, Pier Angeli also has 2 pgs. Nice 6 pg feature on Earl Leaf w/ lots of pics inc Mansfield.
Read More...
---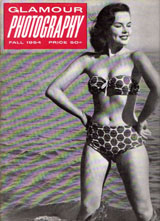 Product ID: glamphot1954-3c
Fall, 1954 issue is large size (10 1/2" x 13"). Nice FC of Alice in a polka dot bikini + 5 pgs inc CF (is Alice Denham?). "My screwball world and welcome to it" - 10 pg feature by Earl Leaf w/ lots of pics. Billie Nelson has 4 pgs. Tiny corner bump but this one is in great shape - strong, glossy Fine
Read More...
---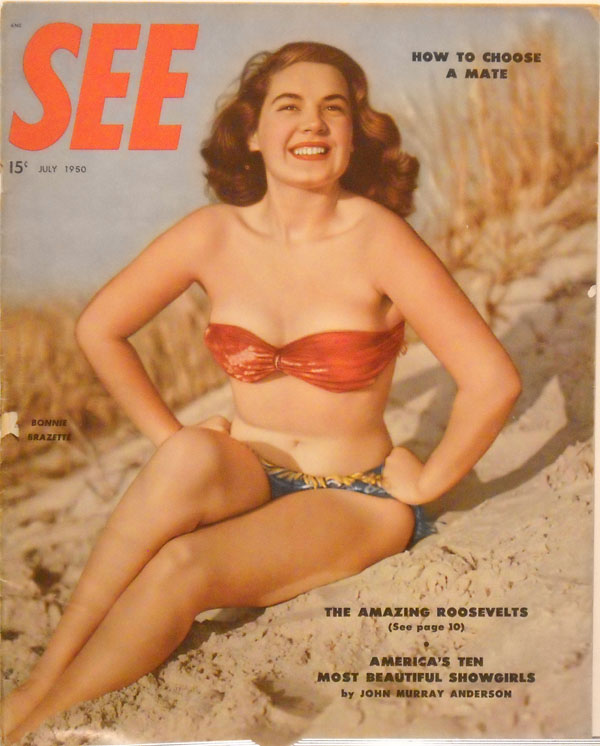 Product ID: ls-see1950-07
v9 #4 - Covergirl is Bonnie Brazette. 3 pg features on America's 10 most beautiful Showgirls and 1950 swimsuits. Earl Leaf has 4 pgs of photos of dancing girls. Also articles & pictorials on 'The Amazing Roosevelts', Israel, great baseball pics, the Bal Tabarin Nightclub in NYC and movie reviews of 'Deported' and 'The Titan'. Some spine wear and a clean crease in upper right corner but still glossy, above average - Good+
Read More...
---