0 items in the shopping cart
---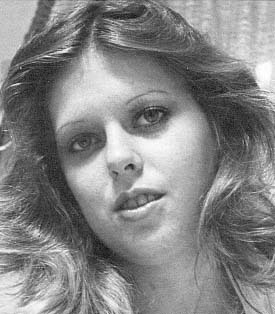 Denise DeLand-p
Busty, slightly chunky model from the mid 70s - mid 80s. Appeared in scores of magazines including all the major boob titles; newsstand titles such as CAPER, ESCAPADE & KNAVE; Challenge pubs (Cavalcade 5/77) and was a frequent Covergirl for PN type slicks. Some of those include 40rty Plus v8 #1, Big Bosoms #7, Big Tits & Splits #1, Block Busters v6 #3, Boobs, Busts & Bazooms v6 #3, Knockers & Nipples v3 #2 & Tit Man v2 #1. Often appeared anonymously, as simply Denise, or with bogus names.
Denise Deland was the name used in multiple issues of GENT magazine icluding 4/80 w/ 7 pgs inc CF, 4/81, 6/81, 8/82 and the 1981 Annual. Appeared in FLING 1/79 as Dizzy Daniels and 1/81 as Denise Smith.
Numerous pictorials feature photos taken in a bath tub/shower with blue tile on the walls. One of these is the FC of Sir 5/83, others include the previously mentioned Fling 1/81, Knave 2/81, and the 1981 Gent Annual.
Another popular photo shoot has her wearing 10 strands of colored beads, black fishnet stockings and (sometimes) a black top. Some of these also feature a sword.
She is also known as Denise Ball and erroneously as Denise Hicks who is a Black model from the same time frame.
---
---
---
---
---
---
---
---
---
---
---
---