0 items in the shopping cart
---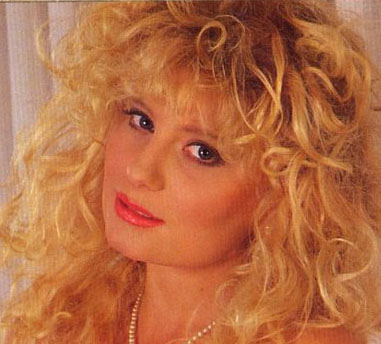 Laura Anthony-p
Very popular blonde British model from the early to mid 90s, was a frequent Covergirl and/or CF. Appeared in numerous issues of MAYFAIR inc CF of v26 #5, v26 #9, v27 #5 and v27 #12 (also w/ FC). Also many other British & European mags and multiple issues of US CLUB magazine.
---
Product ID: hsoc1992-11c
Sandra Scream has FC + 8 pgs. Julia Parton & 3 girlfriends (Ivana, Melinda & Staci Vaughn) have 10 pgs inc CF. Rebecca De Mornay has 6 pgs, Wendy Moore (as 'Jazzy') has 6 pgs (she is also in 1/93) and Laura Anthony has 6 pgs w/ boyfriend Bob. Cierra Knight & Mia Sweet (The Olympic Muff Diving Team - part 2) share 6 pgs. A feature on Italian beauties in politics inc 2 pgs each of Cicciolina, Alessandra Mussolini and Moanna Pozzi plus an article about the Mafia. FINE
Read More...
---
Product ID: hust1993-01b
Madison has great FC + 10 pgs inc a 3 pg foldout CF. Black model Charmaine Sinclair has 6 pgs as 'Loretta', Julia Hayes has 8 pgs as 'Randi' and girlfriends Tina & Tru share 8 pgs (1 is Laura Anthony). Articles about UFO nuts and the organ donor meat market. Alex Ebel has a 2 pg illo. Fine
Read More...
---
(1993) - Good issue has Melissa Wolfe FC + 6 pgs. Lara McEwen has 6 pgs as 'Martine', Laura Anthony has 6 pgs as 'Mia' and Catalina L'Amour has 6 pgs. Laurel Canyon has 5 gorgeous pgs, Brittany Shaw (aka Kelly Cline) has 7 pgs as 'Heather' plus 5 more models.
Read More...
---