0 items in the shopping cart
---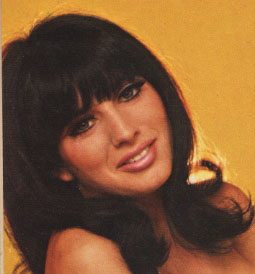 Leslie Rubin-p
Busty dark haired model from the early 70s. Was CF of GENT 12/70.
---
---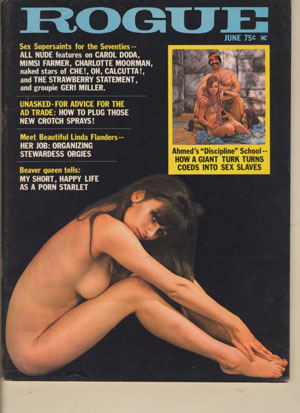 Product ID: rogu1970-06d
Covergirl is Diana Vre - she is also in 8/70. Penny McDermott has 5 pgs inc CF w/ Ahmed Al Raheed - the Giant Turk. Yvonne Stephens has 4 pgs, Wilhemina Wrobel has 3 pgs and Ann has 5 pgs. Plus Sex Superstars of the 70s featuring 8 girls each w/ 2 pgs - Carol Doda, Geri Miller, Leslie Rubin, Kathrin King (Oh Calcutta), Rosella Olson (Guess What We Learned in School Today?), Ronda Copeland (The Strawberry Statement), Mimsy Farmer (More) and topless cellist Charlotte Moorman. An article about Jack Nicholson. Bright & glossy, a few stresses - VG+
Read More...
---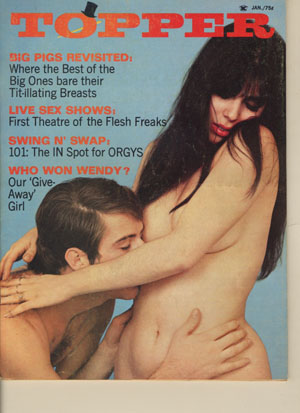 Lois Harmon has 4 pgs as 'Leah', Christine Boyer has 4 pgs (she is also in Men's Challenge 10/72 & Night & Day 1/71). Gelda has 5 pgs, Leslie Rubin has 3 pgs and Barbara Janis also has 3 pgs. Wild Wendy & Dennis share FC + 7 pgs. Plus a movie review of 'Love Camp 7' and Robert Crumb comix - 6 panels on 2 pgs. Nice VG+
Read More...
---