0 items in the shopping cart
---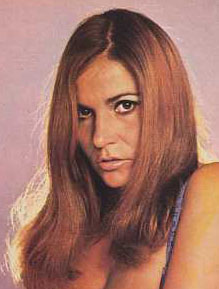 Uschi Digard-p
One of the most popular models of all time her last name has been given as Digard or Digart but she is usually referred to as just Uschi - sometimes spelled as Ushi. Also appeared under aliases such Debbie Bowman & Astrid Schultz.

Appeared in hundreds of mags from the late 60s well into the 80s with scores of Front Cover and CF appearances. One of only a handful of models who had numerous mags that feature only her including the 'Sherrie' series published by Marquis from 1969 to about 1973.

She also appeared in a number of 1970s nudie movies including the classic 'Street of a Thousand Pleasures'

All Issues of Gent from 1/80 - 8/85 had a letters column by Uschi, many with a full page photo.
---