0 items in the shopping cart
---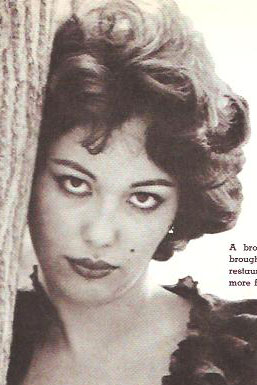 Ramona Rogers-p
Popular dark haired model from the late 50s - early 60s. Appeared in numerous early PN mags and several early nudie movies inc Revenge of the Virgins (1959).

aka Jean Nieto - see additional listings under that name.
---
---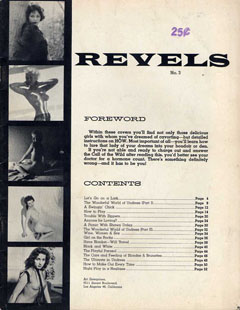 Product ID: revels.3nocvr
(No date - c. 1960 - AE) - Mag features 6 diff girls, each in 2 or more short sets. Karen Klause has 9 pgs, Ramona Rogers has 8 pgs, Dixie Hardacker has 8 pgs, Patti Shiplett has 7 pgs, Sylvia Shooster as 4 pgs, Shawn Daley on inside FC + 3 pgs. Mag has big 3 pg color foldout CF (is also Dixie Hardacker?). Mag is missing covers, Avg wear, not bad - VG
Read More...
---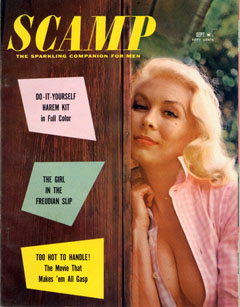 v4 #2 - Betty MacGowan (aka Magowan) has nice close-up FC + 2 pgs. E.C. Stacy (aka Ecstasy) has 3 pgs, Ramona Rogers (aka Jean Nieto) also has 3 pgs, Mary Wheeler has 4 pgs. Plus 4 pgs of girls in bathtubs, and a feature on the most banned movie ever made - the West German flick 'Unser Wunderland Bei Nacht' - Our Wonderland At Night. Fiction by Ted Mark 'The Girl in the Freudian Slip' and Connie Sellers 'The Naked Truth'. FINE copy is very bright & glossy, lightly read - very nice! VG+ copy is very bright & glossy, small bumps on upper right corner and bottom of spine.
Read More...
---