0 items in the shopping cart
---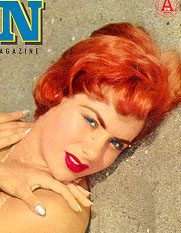 Patti O'Connell
Busty model popular from the late 50s to early 60s. Appeared as both a redhead (MODERN MAN 2/58 FC) and with dark hair (MODERN MAN 6/58 CF)

Better known as Pat (or Patty) Conley - please see listings under that name.
---

Currently, there are no listings in this category. Check back soon for new additions!