0 items in the shopping cart
---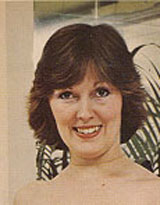 Nanette Shelter, Shelton-p
Busty, slightly plump short-haired brunette from late 70s - early 80s. Had dozens of apps in all the major boob mags, numerous PN slicks and many of the Challenge pubs. Trying to figure out what to call her is tricky since she had a different name in almost every publication. Is sometimes confused w/ Beth (Bertha) Berenson.

Also known as Nana - please see listings under that name.
---

Currently, there are no listings in this category. Check back soon for new additions!