0 items in the shopping cart
---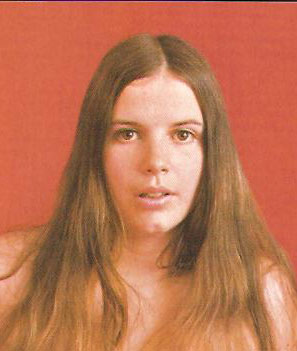 Taffy Kirk-p
Very Busty brunette model w/ fairly long straight hair popular during the mid to late 70s who ofren appeared anonymously or under a variety of names. She apparently frequently posed with fairly long straight blonde hair and bangs (a wig?). Again under a variety of names including Sherri Mason, Stacy Cruise, Stacy Rule and Missy Dell.

In at least 2 of the mags in which she appeared there are also photos of her(?) in the blonde wig - Fling 9/77 as Sherri Mason and the 1977 Gent Annual as Missy Dell.

Sherri Mason is from FLING 9/77 & 1/78.

In GENT mags she was Missy Dell (1977 Annual) and also Stacy Rule (4/77).

She appeared as just Stacy in THE BUF SWINGER 8/78 and also ALL MAN 8/76.

aka Stacy Cruise but I am unable to determine the source for that ID.

Because of the confusion surrounding a proper ID I have chosen to use Sherri Mason for all of her other apps - please see listings under that name.

Any additional information would be appreciated.




---

Currently, there are no listings in this category. Check back soon for new additions!