0 items in the shopping cart
---
Honor Blackman
Gained immortal fame as 'Pussy Galore' in James Bond movie Goldfinger.
---
---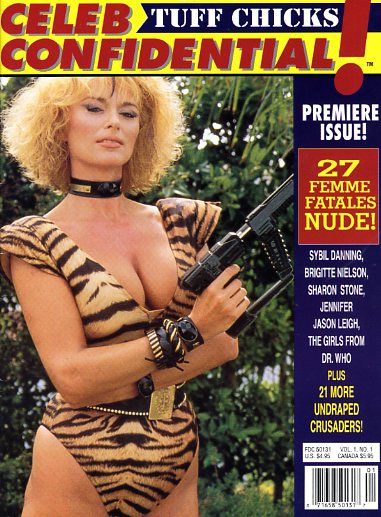 1993 - 'Tuff Chicks' issue features 27 Femme Fatales. Sybil Danning has FC + 8 pgs. Grace Jones has BC + 6 pgs, Pam Grier has 6 pgs and Brigitte Nielsen also has 6 pgs. Special 10 pg sections on actresses who have played Catwoman and the women of the TV series 'The Avengers'. Also loads of your favorite scream queens inc 4 pgs each Martine Beswick, Sharon Stone, Virginia Madsen and Dyanne Thorne. For complete listings click on photo to see contents page. Very Scarce. These are all extremely bright & glossy, basically NEW copies with very minor flaws from handling. FINE copy has a few TINY spine stresses. VG++ copy has small bump on bottom right corner
Read More...
---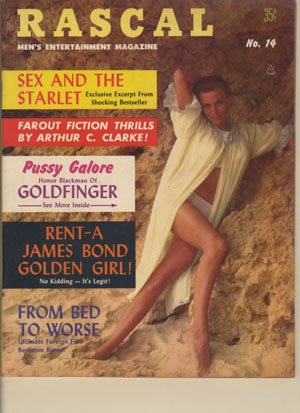 v3 #2 - 7/65 - Honor Blackman (Pussy Galore in James Bond movie 'Goldfinger') has exceptionally nice FC + 3 pgs. A big feature on photographer Ed Alexander w/ 9 pgs of pics. Fiction by Arthur C. Clarke 'Cosmic Casanova' and Con Sellers 'Algerian Interlude'. Very bright & glossy, lightly read, a tiny bump on upper right corner - VG++
Read More...
---