0 items in the shopping cart
---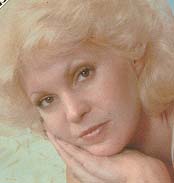 Denee-p
Platinum blond model with short curly hair from the early 80s with numerous appearances in many major titles including BUF, FLING, GEM, & GENT as well as numerous PN type slicks.
Katrina Ferguson is the name used in FLING magazine. Was CF in the issue of 1/81, also appeared in 3/83 and Special #3. Numerous appearances in GENT under the single name 'Denee' - see 1/81, 10/81 & 6/82. Billed as Seka's older sister 'Tiffany' in Velvet magazine. Was Covergirl of Adam Choice v2 #2 also as Tiffany.
Please see listings under Katrina Ferguson.
---

Currently, there are no listings in this category. Check back soon for new additions!