0 items in the shopping cart
---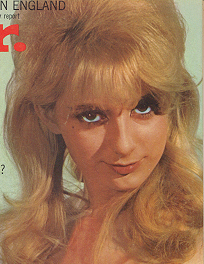 Barbara (Babsy) Kockritz-p
Very Busty blonde model from the mid 60s - early 70s. There is one particular photo shoot of her with her hair in pigtails and posing w/ a croquette set. These photos appeared in FLING 1/71 (including the FC) where she is billed as Babsy Kockritz and also in MAN TO MAN 10/69 as Barbara.
---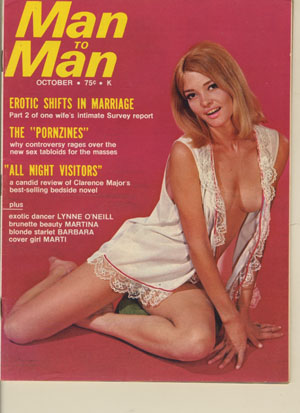 v19 #5 - Marti Lacher has FC + 7 pgs inc huge 3 pg foldout CF. Barbara Kockritz has 5 pgs inc 2 pg color foldout as just 'Barbara'. Article on 'pornzines' - sex tabloids and another on the Loch Ness monster. Lynne O'Neill has a column on Burlesque. Good copy has 2 pg foldout torn loose at spine but present and in nice condition.
Read More...
---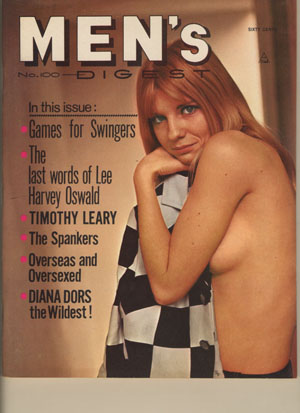 Product ID: medi.100c
v14 #6 - 3/69 - Loads of great features! Covergirl Skippy Rich also has 4 pgs, Barbara Kockritz has 3 pgs (as Barbara Lockridge - same photo set as Fling 1/71 FC w/ croquet mallet) and Melodie Contino has 3 pgs. Articles w/ pics about Diana Dors (3 pgs), Sue (Lolita) Lyon (2 pgs), Marilyn Monroe (2 pgs) and Viva Superstar & Andy Warhol (3 pgs). Also the last 3 days of Lee Harvey Oswald, 8 pg comix, movie review of 'Poor Cow', fiction by Con Sellers 'Better Than Whiskey' and lots more. Bright & glossy, lightly read - Fine
Read More...
---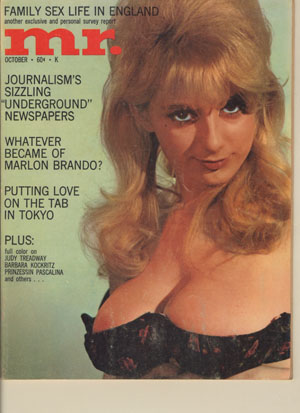 Product ID: mr1967-10d
Barbara Kockritz has nice close-up FC + 8 pgs inc 3 pg foldout CF, Black model Prinzessin Pascalina has 4 pgs, Judy Treadway has 3. Articles on Marlon Brando, Le Mans and "Underground" newspapers. Nice VG+
Read More...
---