0 items in the shopping cart
---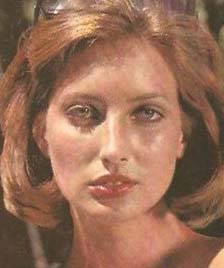 Bunny Allen-p
Nicely built Brunette with short hair was frequent Covergirl/Centerfold from late 70s to early 80s. Appeared in dozens of mags usually anonymously or with a completely made-up name, although several different mags have her under the single name 'Lana'.
The name Bunny Allen is from Nymphet 1/76 which is the earliest appearance I've yet found and one of the few to use what might actually be a real name.
Cover appearances include AFFAIR 2/78, ALL MAN 9/79, CANDID 4/78 and SWINGLE 3/78. Centerfolds include the ALL MAN & CANDID listed plus DEBONAIR 3/80, MANS DELIGHT 8/78 and MANS PLEASURE 4/78.
---
---
---
---
---
---
---
---
---
---