0 items in the shopping cart
---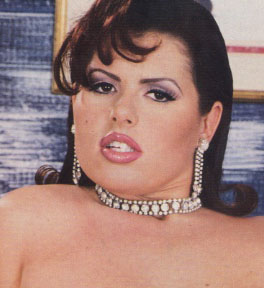 Sophia Capri-p
Busty model from the mid 90s w/ short dark hair and a large tattoo on her butt cheek. Previously known as Cat Tailer - see additional listings under that name.
---
---
Jaqueline has FC + 8 pgs. Tracey West has 6 pgs (as Tracey Walden), Roxy Rider and Sophia Capri also have 6 pgs each. Anna Amore has 6 more and Tianna shares 6 w/ Raina. Zoey & Winona (both from 10/95) each have 6 pgs. Vintage model Faith Rankin has 3 pgs, Lots more!
Read More...
---
Product ID: jugg1997-07d
Roxy Rider has FC + 8 pgs inc CF. Gaynor, Denni O'Brien and Sarah Jane each have 8 pgs, Sophia Capri has 7 pgs. Dee Dee Wickizer, Nancy Poole and Jackie (pregnant) each have 6 pgs, Cherry has 5 pgs. Girlfriends Stephanie Swift & Jamie Lee share 6 pgs. VG+ copy has some spine stresses, creases on a few interior pages - mostly text.
Read More...
---