0 items in the shopping cart
---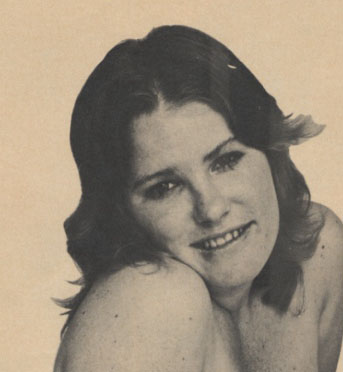 Jamie Lynn-p
Busty brunette model from the mid 70s to early 80s, often known as just 'Jamie'. Appeared frequently in PN mags, usually anonymously. Has a 6 pg feature in BUF 3/83 as 'Jamie' and 6 pgs in Night & DAY Supermamas #1 as Jamie Lynn.
---
---
Product ID: modvd-fdbbv1
No date - ca. mid 70s - by Bookpress B.V. (Holland), a Chick Publication is Digest size with 48 pgs, 32 in color, all but a few are full pg pics. Roberta Pedon has FC + 3 pgs inc CF - all in color. Wendy Smith aka Geraldine has 11 pgs - all full pg, 7 are color. Roxanne Brewer has 4 pgs (2 in color), Arlene Bell has 3 full pg color pics, Nika Movenka has 3 full pg pics - 2 in color, Jo-Ann Bergsson has 3 pgs - all full pg color pics, Jamie Lynn has 4 full pg pics. Plus some other familiar faces inc full pg pics of Laura Lynnwood, Danielle Dawson and Roni Bell? in a blonde wig.

Please note that this item is a CD - NOT the magazine itself.
Read More...
---
Product ID: pn-Block Busters - v03.1b
(1973) - Great close-up FC w/ frequently used photo of Joan Brinkman leaning against a bumper pool table w/ cue stick. Uschi Digard has 4 pgs w/ a motorcycle as 'Cathy', Toby Wenig has 5 pgs in cowboy hat w/ 6 gun and Bonnie Locke has 4 pgs as 'Bettina'. Jamie Lynn has color BC. Plus lots of familiar faces and quite a few full pg pics inc Joy Woods, Lois Harman, Regina Anderer, Nika Movenka, Julie Williams and more! Another rare file copy with embossed seal in upper right corner. Lightly read - Fine+

This issue is also available on a CD for only 9.95. Please see the Great Mags on CD category for more information.
Read More...
---