0 items in the shopping cart
---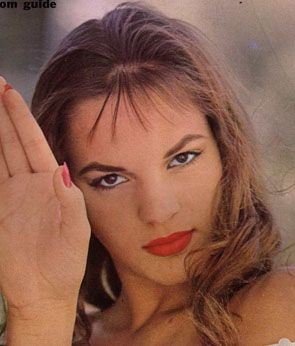 Betty Harmon-p
Sort of exotic looking model with medium length reddish-brown hair. Appeared in numerous Parliament News mags and others during the early 60s.
The name Betty Harmon is from Modern Man 11/60 and also Sir 4/63. Was Covergirl of FURY 3/62 (as Laura White) as well as BOUDOIR #1 and WOMEN OF INTRIGUE #2. Has a big 8 pg set in SNAP #6. She also appeared under the names Kathy Colby (Coquette v1 #3 and Touch of Venus v1 #2) and Sue Cole (Spree #18)
There is also a girl named Betty Harmon in Wildcat 1/66, but she appears to be a different girl.
---
---
---
---
---
---