0 items in the shopping cart
---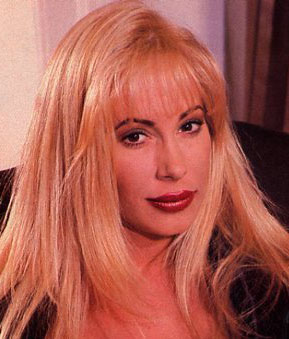 Lene Hefner-p
Popular blonde model/stripper from the early - mid 90s, becomes publisher of HIGH SOCIETY in 12/94 (takes over from Julia Parton).
---
---
Marci Maloney has FC + 10 pgs inc CF as 'Maddie', Girl Next Door Susan has 8 pgs. Lene Hefner has 7 pgs (she is also in 12/93), Cindy Collins has 6 pgs and Alura has 6 pgs. Plus an Interview w/ Samuel Z. Arkoff and an NFL preview.
Read More...
---
Giant Xmas Issue is loaded w/ sexy babes. Girl Next Door Lisa has FC + 10 pgs, Nessa Passarella has 10 pgs inc CF as 'Leza'. Lene Hefner has 8 pgs, Candy Cripe also has 8 pgs. Robin has 6 pgs & Sally has 6 pgs. Article on the 10 Hottest Sports Bars.
Read More...
---