0 items in the shopping cart
---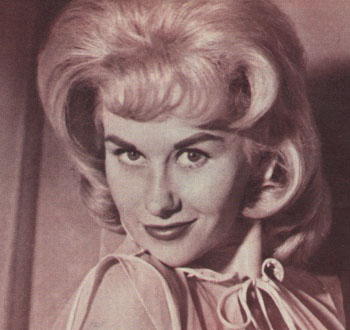 Marsha (Marcia) Jordan-p
Busty blonde model who starred in dozens of nudie movies from the 60s & 70s including Dr. Sex (1964) and Lady Godiva Rides Again (1969) to name a few. She was also Covergirl w/ pictorial of Modern Man 5/62 and Covergirl of TIP TOP v2 #1.

First name is sometimes spelled Marcia.

There was another dark haired model who appeared in several early PN type slicks under the name Alice Schaller, but in one - Misty v1 # she is called Marcia Jordan. I don't think it's the same girl so that appearance is listed under Alice Schaller.
---
---
---
---